From CIS To Washington D.C!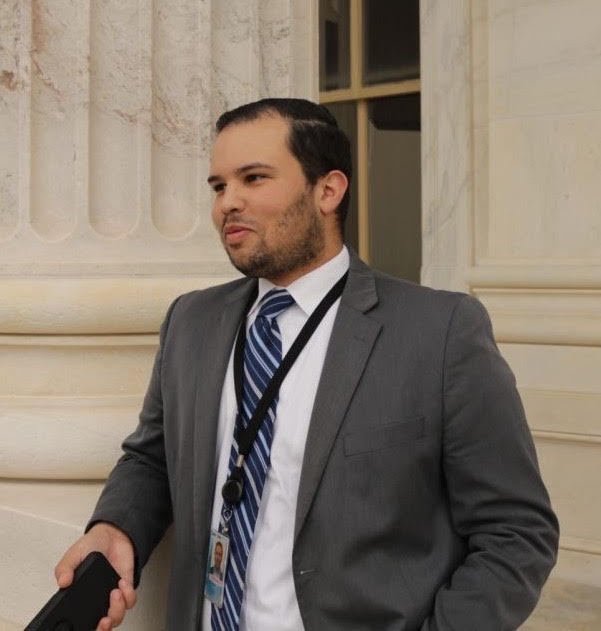 My name is James Rivera. I am a first-generation graduate of The University of
Texas at San Antonio, with a degree in Public Administration and minor in
Criminal Justice. I am the proud child of a single parent, a proud product of
public education, and I'm a walking example of what CIS does for millions of
students across the country. I graduated from Lufkin High School in 2014 and
became an alumnus of Communities in Schools of East Texas. My first experience
with CIS was in 7th grade. I had no idea what is was but I thought it would be a
great way to get out of my comfort zone, and try to make some new friends
outside of middle school band. Over the next two years, I participated in
educational field trips, attended events with community leaders, and even went
on my first ever college tour. Then there was high school, and everything that
came with it. Not only was I socializing with other CIS students, but I benefited
from the relationship that my site coordinator had with the teachers and
administrators at my high school. Ms. Perez not only checks-in on her students,
but she fights for them and ensures that they are meeting their goals that they
set. Through CIS, I looked at going to college. I had no idea what college was. I
thought college was for those that wanted to be a doctor or a lawyer. I had no
idea it was even for me. It sounded scary, but it happened. And even though it
was the longest four years of my life, I would do it all over again. And I was the
first in my family to graduate from college.
CIS was and continues to be a huge influence in my life. The accomplishments
that I have attained would be nonexistent and the opportunities that I have
pocketed would not have happened. During my college years I was involved in
Student Government, where I had the pleasure of representing close to 4,000 of
my fellow students to the university administration and public leaders. I was a
student worker in the dean's office of my college; I even made the dean's list one
semester (imagine that!) I was also welcomed into the CIS of San Antonio family.
Through my involvement with CISSA, I mentored high school students by sharing
not only my CIS experience, but also my college students. But the most the most
memorable thing ever; I had the honor, and privilege to intern in Washington D.C.
inside the Halls of Congress. Fast forward 5 years later and I am now a Press
Secretary for a Member of Congress in Washington D.C.
Since graduating high school and college, I continue to stay involved with CIS.
From October of 2015 to 2019, I was one of 13 alumni to form the first Alumni
Leadership Advisory Committee, and also one of three co-chairs for the past two
years. In this role, we helped CIS stay connected with alumni beyond graduation
and we help alumni from across the country to connect with each other. But also,
we advocate for CIS. We went to city halls, we have been to state capitals, and we
have been to Washington D.C. to say that education DOES matter. That equal
access to education is the key to a functional society. Education is what lifts
people out of poverty. Education is what lifts entire communities out of crime.
Education is the answer to our problems. To quote the late President George
H.W. Bush "Think about every problem, every challenge, we face. The solution to
each starts with education."
Communities in Schools is more than a dropout prevention program for students.
To some, they are a shoulder to cry on. They are a best friend. They are an
accepting family member. They are the reason that someone chooses to go to
college and set an example for those behind them. Communities in schools is that
resource that pushes students to go beyond the limits that they and society place
on themselves.